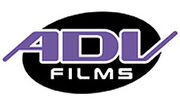 A.D. Vision (commonly referred to as ADV) was an American international multimedia entertainment company headquartered in Houston, Texas, prior to its collapse and distress sale to four other Houston-based companies in 2009. The abbreviation A.D. stands for Animation Dubbing. The company was active in home video production and distribution, broadcast television, theatrical film distribution, merchandising, original productions, magazine and comic book publishing. It was the largest anime distributor in North America and the United Kingdom before its demise. They drew their voice actors largely from local theatre scenes in Houston and Austin, due to the lack of a voice actor pool in Texas at the time.
It was founded in 1992 by John Ledford and Matt Greenfield. Since then, the company had grown immensely in size and diversified with several subsidiary companies, handling an array of properties and original content. Their most popular property was possibly Gainax's post-apocalyptic anime series Neon Genesis Evangelion, originally released by ADV in the U.S. in 1996 and re-released several times since then. The company maintained offices in North America, Europe and Asia. It served the United States, Japan, Canada, United Kingdom, Italy, and Germany. On September 1, 2009, ADV announced it was selling off its assets, including intellectual properties, to several companies. A.D. Vision released both the original English translations of Azumanga Daioh and Yotsuba&! and the Azumanga Daioh anime, subbed and dubbed versions alike.
History
John Ledford, a man who started a Japanese video game and video console import business in 1990, received an introduction to anime from one of his friends; the friend introduced My Neighbor Totoro to Ledford. In 1992 Ledford and Matt Greenfield launched ADV together and decided to begin licensing anime. Toho reluctantly licensed Devil Hunter Yohko to ADV, making the title ADV's first; even though Shozo Watanabe, the general manager of the Los Angeles office of Toho, expressed concern that ADV would not be able to handle the distribution of the film, Toho was unable to find another distributor, so it selected ADV.
Japan's Sojitz announced that Japan Content Investments (JCI), an investment group run by Sojitz, Development Bank of Japan, and film distribution company KlockWorx, planned to contribute money to A.D. Vision, in return for equity in the company. ADV founder John Ledford was to remain the majority shareholder and CEO. JCI subsidiary ARM also planned to contribute money for ADV to use in acquiring new distribution licenses. The investment was to ADV Films to raise its output of new anime titles, which had dropped in 2006, back to previous levels or above. In return, ADV planned to assist Sojitz with the acquisition of North American and European content for importation into Japan. According to ADV, they also reportedly had "big plans" for its manga line.
ADV Films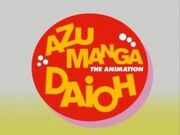 ADV Films was the home video publication arm of A.D. Vision based in Houston, Texas, specializing in publishing anime and tokusatsu videos, and other live-action material. In 1996, ADV Films opened its U.K. division, and diversified into the realm of live-action television series, such as Andromeda, and Japanese films. They even considered creating a Hollywood live-action adaptation of Neon Genesis Evangelion, but due to the company's demise, the project is likely to have been scrapped. The first title to be licensed and released to video was Devil Hunter Yohko. They were the first North American anime licensor to use all-digital video mastering and transfer (specifically D2 digital video tape), and soon began acquiring an extensive library of titles. Initially, titles were released to video with the original Japanese language track and English subtitles added. A few years later, they began dubbing releases to English using their own voice actors. ADV started out using a nearby production studio as their recording facility, but after a few years they were able to open up their own production and recording facility in Houston, as well as a second studio in Austin, Texas. The studios were named Industrial Smoke & Mirrors (IS&M) and Monster Island, respectively. Monster Island closed down permanently in early 2005 and IS&M became known simply as ADV Studios. In more recent years, ADV has also produced dubs of live action Japanese films, as well as doing some work with the video game industry.
ADV Films offered a program called Anime ADVocates, which provided free screening material and other promotional content to nearly 3,000 anime clubs in North America. To qualify for the program, the club had to be sponsored by a local high school, college, university, or public library and have at least 10 members. Member clubs were also asked to participate in surveys about the content they received. However, in November 2007, ADV Films put the program on hiatus, then on January 18, 2008 ADV Films announced that the program was being suspended indefinitely due to amount of resources the program needed. The company continued to offer anime clubs screening permission for its titles prior to its reorganization.
As of July 2008, ADV Films and ARM Corporation transferred the licenses to over 30 different shows into the hands of fellow anime distributor Funimation Entertainment. Those rights include the home video, broadcast, digital, and merchandising rights in North America and other regions.
DVD Covers
Complete Boxsets
Individual Volumes
ADV Manga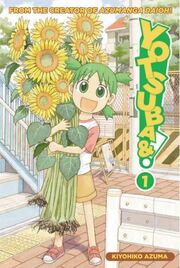 ADV Manga was ADV's division for the licensing and distribution of English translations of Japanese manga. The division was launched in 2003, with a strong list of titles and an ambitious plan for growth within the U.S. manga market. However, ADV Manga canceled many of their titles in late 2004 and 2005. In late-2005, they began a more scaled-back release, concentrating on monthly released of a few titles, as well as releasing several acclaimed one-shots. In 2006, ADV Manga released the 6-volume Neon Genesis Evangelion: Angelic Days series and in 2007 the company resumed releasing several popular titles that had been on hiatus, including Yotsuba&! and Gunslinger Girl. At Anime Expo 2006, manga publisher Tokyopop announced that it had obtained the licenses for three titles formerly licensed by ADV that had been cancelled: Aria, Tactics, and Peacemaker Kurogane. Meanwhile, Yen Press has acquired the rights to Yotsuba&! and Azumanga Daioh.